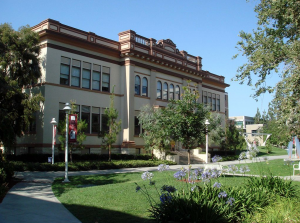 Thank you to Chapman University's Office of Academic Technology & Digital Media for a successful #THATCamp SoCal!
Feel free to continue using the blog for posting your thoughts on sessions at THATCamp.  If you have listings for upcoming Digital Humanities events in Southern California, please post them on DHSoCal.

THATCampSoCal 2011 will be was held January 11-12 at Chapman University in Orange, California.
A few links to whet your appetite:
Because this session of THATCamp is scheduled in conjunction with the 2011 MLA Convention in Los Angeles, we especially encourage literary-minded humanists to attend, and will offer BootCamp sessions that will be of particular interest to those who work with literature.
Click here to learn more about THATCamp and the Center for History and New Media.